With all the focus on Search Plus Your World changes and the integration of search and social, I figured it was time to do a bit of a tutorial on how to build a Google+ Page.
It's getting to the stage where not having a Google+ page will seriously hurt your chances to rank well for your chosen keywords. It costs nothing but the 20 minutes you need to set it up and integrate it with your website.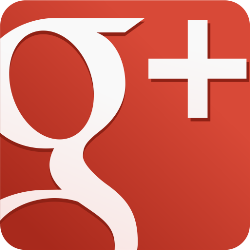 It's not terribly difficult, but there are a few things at the end that could trip you up. I've already "wasted" my time figuring it out so you don't have to :)
If you haven't already got a Google+ account, go to https://plus.google.com and create one now.
Screen shots were from when I setup the Local SEO Perth Google+ Page.
Build The Google+ Page
Go to https://plus.google.com/pages/create, which you can also access from the bottom of the right column on your Google+ profile.






And you're done.
Integrate Your Website And Google+ Page
Now your Google+ page is up and running, be sure to post to it often and interact with people there.
To integrate it with your website and get a lot more people connecting, click the "Get the Badge" link on your Google+ welcome page. If you can't find it, when you're using Google+ as your page, click the Google+ logo at the top of the page, then click the Get Started link right under your profile picture in the left sidebar.
I suggest you use the Small Badge, uncheck Asynchronous and check HTML5 valid syntax.
Copy the header code to your header, either in header.php or if you're using Genesis or Thesis, in the header hook.
Copy the body code to a text widget in your sidebar and you'll have a Google+ widget for your page like in my sidebar.
Just another tip if you use the Sexy Bookmarks plugin: go into Topbar under the Shareaholic admin sidebar entry and turn everything off. Even if you think it won't affect your code, it does. That'll save you a lot of frustration :)