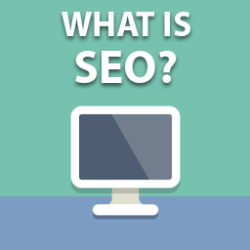 Search Engine Optimization (more commonly called "SEO") is the process through which we get websites to rank higher in the search engines. As of 2016, the only two search engines to worry about are Google and Bing. Here in Perth, Australia, we go a step further and don't even bother with Bing. The reason for that is simple: we go where the people are.
How Popular Are Google And Bing Among Searchers?
In Australia, pretty much everyone uses Google to search for information. As of 9 June 2016, Google is used for 93.37% of searches in Australia.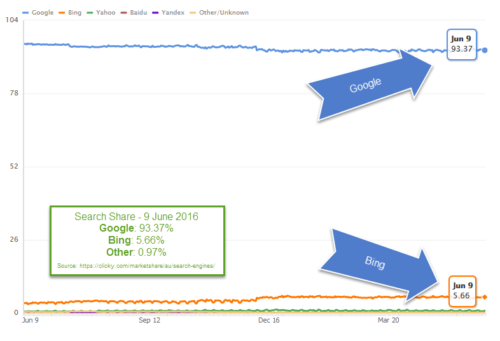 I've had websites ranking #1 in Bing, but not in Google. Guess what? Zero phone calls, zero contact form completions. In 2013, this website was hit by Penguin, so is a prime example that I know well. We stayed #1 in Bing throughout, but went to about page 15 in Google. The phone calls evaporated. Once I recovered the site from the penalty and got back to #1 in Google, the calls came. That's why we don't bother with Bing right now.
So… What Is SEO?
When you do a Google search, you type whatever you're looking for into the search box and click the magnifying glass, or hit enter, like this:

When you hit enter, you'll probably see a bunch of ads, maybe some maps, then a list of (usually) 10 websites. Each of those areas has a field of expertise. For the ads, you want an "Adwords expert", the maps are usually in the field of "local marketing" or "local seo". The rest falls under regular old SEO. While many SEO companies do both regular and local, we're just going to look at regular search engine optimization in this post.
Those 10 websites you see are rarely there by chance. Most of the time, someone like myself has helped certain websites rise to the top of the list.
What Goes On Behind The Scenes?
The specific ranking of the websites is calculated by Google's computers using an algorithm. That order is actually calculated in the split second between you hitting enter and the results being displayed. The processing power required to do so for every search that everyone does 24 hours a day is truly impressive.
The algorithm itself is a closely guarded secret. Anyone who says they know the algorithm is telling a porky pie. You could think of it like the formula for Coca Cola, but imagine there are 200 ingredients (that we think we know of), that all might or might not be in Coca Cola. Imagine the exact proportions of those ingredients slightly change more than once a day and radically change a couple of times a year. You aren't even sure whether Google has noticed your specific proportions. Imagine that you're competing against everyone in your industry as well as everyone trying to sell leads to your industry (think Yellow Pages or Yelp). Now imagine that only the 10 best ones out of all of those matter. On top of that, in some industries, you have people deliberately putting sugar in your formulation when you're not looking.
Now you're starting to see why I say you have to stay clear of cheap SEO companies. The only way you can see whether your formulation is getting better or not is to add something and see whether Google likes it or not. Right now, it's taking between 7 and 30 days for Google to taste your formulation and give you feedback.
It's a crazy industry, but the rewards to businesses who make it to the top 3 positions on Google are huge, which is why we keep doing this.
What Does SEO Involve?
I like to boil it down to two aspects: on page and off page. On page is everything that happens on the target website. Off page is everything that happens elsewhere on the web. It sounds simplistic, but it's a useful distinction. There are different ways of doing all of them, but I'm just going to talk about them as if it's for a local business here in Perth.
On Page SEO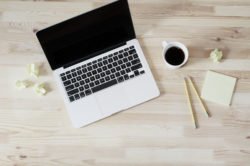 The target website needs to be setup correctly. The basic idea is you need to let the computers at Google know that your website is about your industry. You need to mention your industry, talk about what you do, the services you offer, etc. This should go hand in hand with other elements designed to get people to pick up the phone and call you, but for now we're just talking about getting ranked higher in Google.
Places you could mention variations of your industry or main search terms that could help your SEO include:
body content
footer
sidebar
images
Of course if you repeat your main search term in all of those places, you'll run against a Panda Penalty and your site will drop in the rankings.
On page search engine optimization also includes the structure of the website, which pages link where and with what anchor text.
Practical On Page SEO Example
If I had my own brick and mortar business, say an Air Conditioning business in High Wycombe (to use a family friend as an example), I would start by making sure I had "Air Conditioning" appear throughout the site, especially in the meta title tag of the home page. I would probably also create a page on the site that was specifically about air conditioning, maybe listing brands I worked with, different types of units and ways of taking care of your unit. You want to create a page that people find useful. Make it related to your main search term. Then you could put a link to that page in a menu on your site (header navigation, sidebar or footer is fine), so that every page on the site links to that page.
For every main search term I was going for, I'd create a page about that. Group things like plurals or close variations together into one page. Make sure people can find those pages from anywhere on the site. That's pretty much all you need to do from an on page perspective.
Off Page SEO
Off page covers "everything else". Usually this means backlinks, but it can also mean citations and social shares.
What Are Citations?
For a local business, once the on page factors are setup, you usually start by getting the business listed in all the top business directories in your area. For example, you can see Local SEO Perth in Yelp and Truelocal.
After that, you make sure all the social profiles are filled out, such as Twitter, Facebook and Linkedin.
Once you've done all that and the business has started posting to their social profiles, you typically wait at least for two weeks to see how google responds. Sometimes that's all you need to do. It's rare that you'll rank #1 just by doing that, but some industries are slow to join the internet.
Moving forward, most of what you will do is to build backlinks. Every company has their own way of doing these, but they're generally variations of Guest Posting, Domain Authority Stacking, PBNs or commenting on industry related blogs. There are courses selling for thousands of dollars showing exact ways of doing all these. The main thing is to test and find a few methods that work for you.
Save
Save