I'm not sure what they hope to achieve, but webmasters' inboxes are flooded every day with emails from cheap SEO companies promising top rankings for $100 a month.
You know the standard "I've been going through your website and I notice you aren't ranking for your main keywords". Yes that's even for websites that have ranked #1 for their main keywords for years.
Once we start to rank clients, this type of spam comes up regularly. Most of it can be stopped by putting something like a honeypot on your contact form, but some of it is manually submitted, which you can't stop without eliminating your clients' ability to easily contact you.
Unfortunately, with this relentless barrage, some people eventually give them a go. The result is usually a disaster.
It doesn't matter whether you come to Local SEO Perth or to one of the other reputable SEO companies. Any of us will put in place a long term, safe SEO strategy for your business, leading to consistent success for a long time.
Sure, shop around to get a good price from someone you get on well with, but if the SEO company sounds too cheap to be true, it probably is.
Some SEO Horror Stories
The stories that come out of these engagements range from ludicrous to almost criminal.
One supposed branding agency from India achieved top rankings within 1 week simply by using Google Adwords. That's right, they promised SEO, but delivered pay per click. Thankfully their target bragged to a friend of mine, who knew the difference.
A site I analyzed recently had been blasted by blog comment spam. That hasn't worked for years. All the comments had their exact keyword as the anchor text. Needless to say, their website was so badly penalised I recommended moving to a new domain (which I'm extremely loathe to do, given branding considerations).
One graphic design agency took over the search engine optimization and website management for a small operation. Due to unsecure practices, the website got hacked and their visitors were redirected to some stuff unsuitable for children.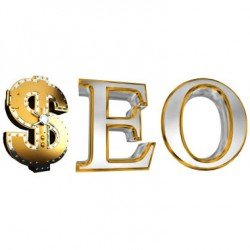 I'm not telling you these stories to scare you (ok maybe a little), but this is the sort of thing that happens every day.
Sure most penguin penalised sites can be recovered, but the recovery will cost a lot more than what people saved by hiring shoddy service providers.
And no I'm not just talking about Indian companies. In fact I know of one Indian SEO company that has an amazing track record, but they're about the same price as comparable firms across the world. I also know of several Australian agencies charging $100 a month, no matter the competition. I'm sorry, but there's just no way to do SEO for that price.
Why Does SEO Cost So Much?
There are a number of hard costs involved in optimizing for the search engines. Some of them are:
content writing
business directory submissions (think Yellow Pages, Google My Business, Yelp, etc)
web 2.0 creation
guest posting fees
mini-site domain registration & hosting
And that's not taking into account the cost of labour. Someone's got to do it, and very few people work for free, especially on other people's projects. Someone skilled almost always has to go through the website and improve things like title tags, semantic markup, and internal linking. If the site is small, with not much content, someone has to organize (or create) a "fleshing out" of the site, adding videos, images and text, not just for the SEO aspect, but also to help with converting visitors to customers.