Search Engine Optimization, also known as SEO, is the process where you increase the position of the pages on your site in Google for your target keywords.
Let's say you are a dentist in Perth and you already have a website. If someone does a search on Google for "dentist in Perth", are they going to find your website? That all depends on what position a page from your site is for that keyword. If your site isn't listed in the top couple of search results, chances are you're losing potential customers to your competitors.

How Does SEO Work?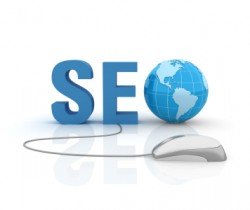 If you're a plumber, and someone in your area searches for "plumber", you want to be right there in front of them. Right at the top of the results. If you provide the service or product they are looking for, there is a good chance they'll call you, rather than any of your competitors.
As you can imagine, it's an extremely valuable place for your website to appear. We can help get a better position. We can't promise we'll get you to the top position – Google is known from time to time to hand pick some websites as being the most relevant for a search query, so anyone who promised you they can get your site to #1 doesn't know what they are doing!
Targeting different keywords can require vastly differing amounts of work and so it's impossible to give a blanket costing per keyword. However, if you wish to make use of our SEO services, please request a call back and give as much detail as possible, particularly:
Your website
The keywords you wish to target and
Your timeframe
Alternatively, if you just want more visitors from Google, we can figure out what search terms will likely bring your site the most visitors, work out estimates of cost and submit a proposal to you.